Welcome to St. Donard's – "The Church on the Corner"
---
Standing at the crossroads of the Bloomfield and Beersbridge Roads in the heart of East Belfast. We seek as a Church "to know Christ better and to make Him better known" – following the example of Donard – the fifth century saint after whom our church is named. Donard was a follower of St. Patrick and spent a prayerful life in a monastery on a summit of one of Mourne's Mountains. Slieve Donard, one of Northern Ireland's highest mountains, still proudly bears his name. From his lofty vantage point he kept a prayerful vigil for the people of Ireland.
Today in St. Donard's we seek to use our vantage point, placed as we are in the heart of the community, from which to make Christ better known. To help people find in Jesus the new life he came to bring.
We'd love to welcome you at any of our Sunday services. Why not browse through the website and check out the activities and ministries that are taking place during the week.
Thank you for visiting us online
Church Services
---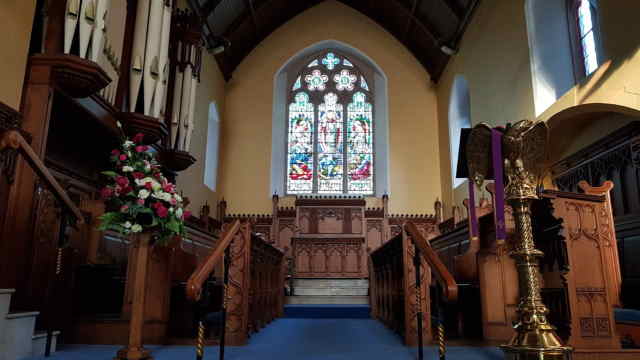 Morning Service
Every Sunday we have our Main Church Service at 10:30am. There is also an Evening Service at 7pm