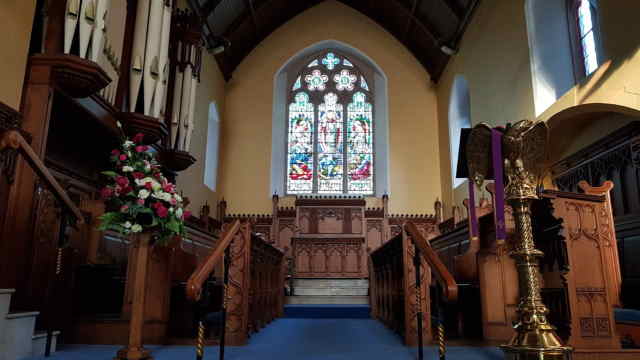 Each Sunday we celebrate Holy Communion in the traditional form at 9am.
We also celebrate Holy Communion at our main service at 11.30am on the first Sunday of each month and the fourth Sunday at 7:00pm in the evening.
The third Sunday of each month at 11.30am we have a shorter, more informal type of service called 'Service of the Word'.
Our other services follow the more traditional form of Morning and Evening Prayer.